Make a gift by June 30 to get your Emory coasters
Your gift amount will qualify you for coasters:
Car cupholder coasters (2 – shield and gate) for gifts of $15+ 
Table coasters (4) for gifts of $25+
Car and table coasters for gifts of $40+ 
Coasters will begin shipment at the end of May.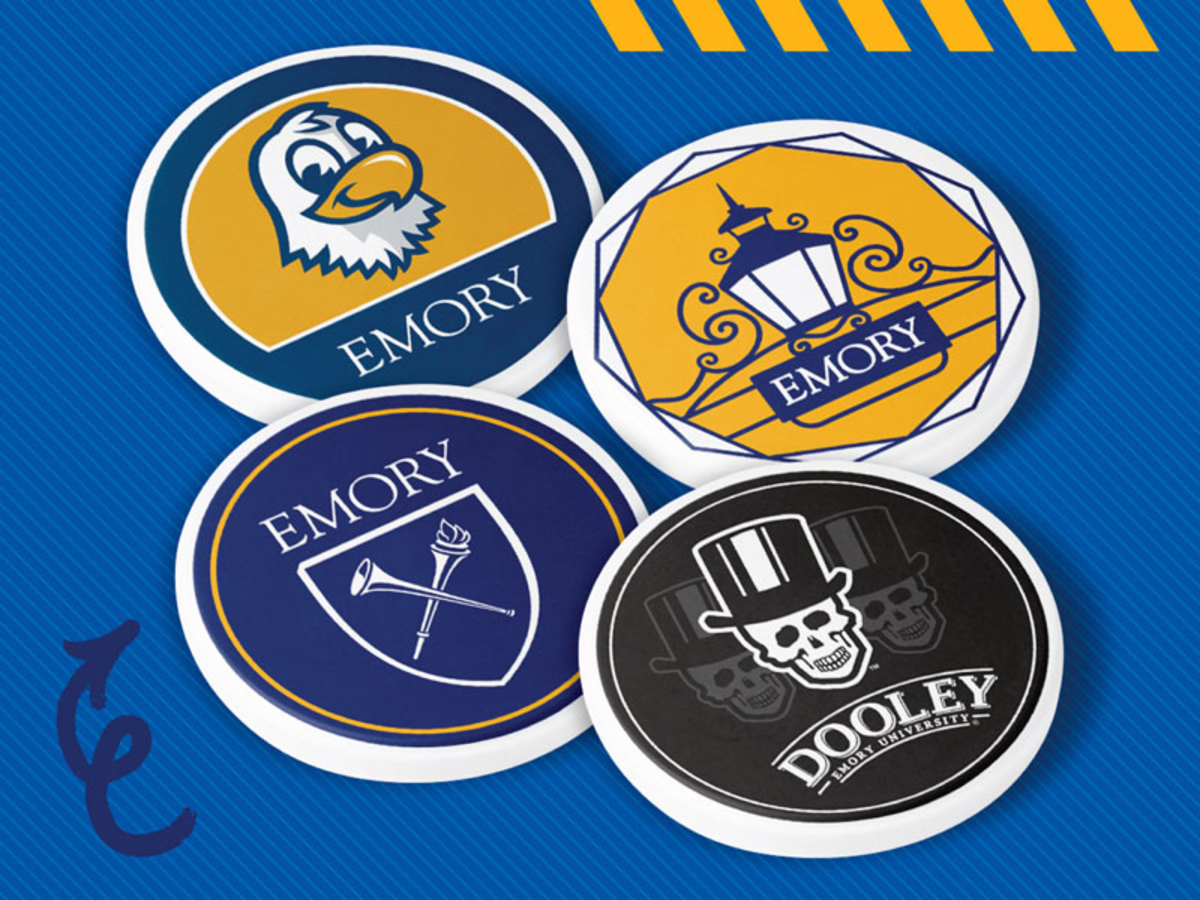 Direct your gift to support your favorite Emory cause.
Student Flourishing Fund
Support the student journey, from academics and professional pathways to campus life and wellness.
Scholarships
Create pathways to higher education for talented students, regardless of their financial circumstances.
Funds for Excellence
Support the scholarships, faculty and student research, and academic programming that define the liberal arts experience.
Research Funds
Discover the answers to pressing questions and address the needs of our nation and our communities.
Offer Details
Fair Market Value is $3 for two car cupholder coasters and $7 for four home coasters ($10 for both sets). The donation amount in excess of Fair Market Value will be treated as a charitable contribution. Gifts over $62.50 will be fully deductible per IRS guidelines. Please consult your tax professional for advice about how Fair Market Value could affect the tax deduction associated with your donation. For this promotion, gifts must be postmarked by June 30. To opt out of receiving coasters, please email annualgiving@emory.edu when making your gift.