Welcoming in a new class to the Emory Alumni Association
Commencement weekend in May 2022 played host to reunions, celebrations, and a warm welcome to the Class of 2022 into the Emory Alumni Association. Below are highlights from the momentous occasion, as it returned to the beloved Quadrangle, and a peek into next year's events.
Next Commencement: Monday, May 8, 2023
Thursday, May 4, 2023
Save the date for next year's exclusive Class Day Crossover and Celebration with alumni, faculty, staff, trustees, and members of the Emory community before we cheer on the graduating class of 2023 during the Crossover procession.
Help us show that our strong alumni network supports and roots for them wherever they may go!
Celebrating Emory's Class of 2022
Rachel Ding 20OX 22B took the stage on May 9, 2022, as the first student speaker to be part of Emory's Commencement program in many years. Learn more about Ding's remarks, media mogul and cinematic innovator Tyler Perry's keynote speech, and explore student stories from the Class of 2022.
Learn more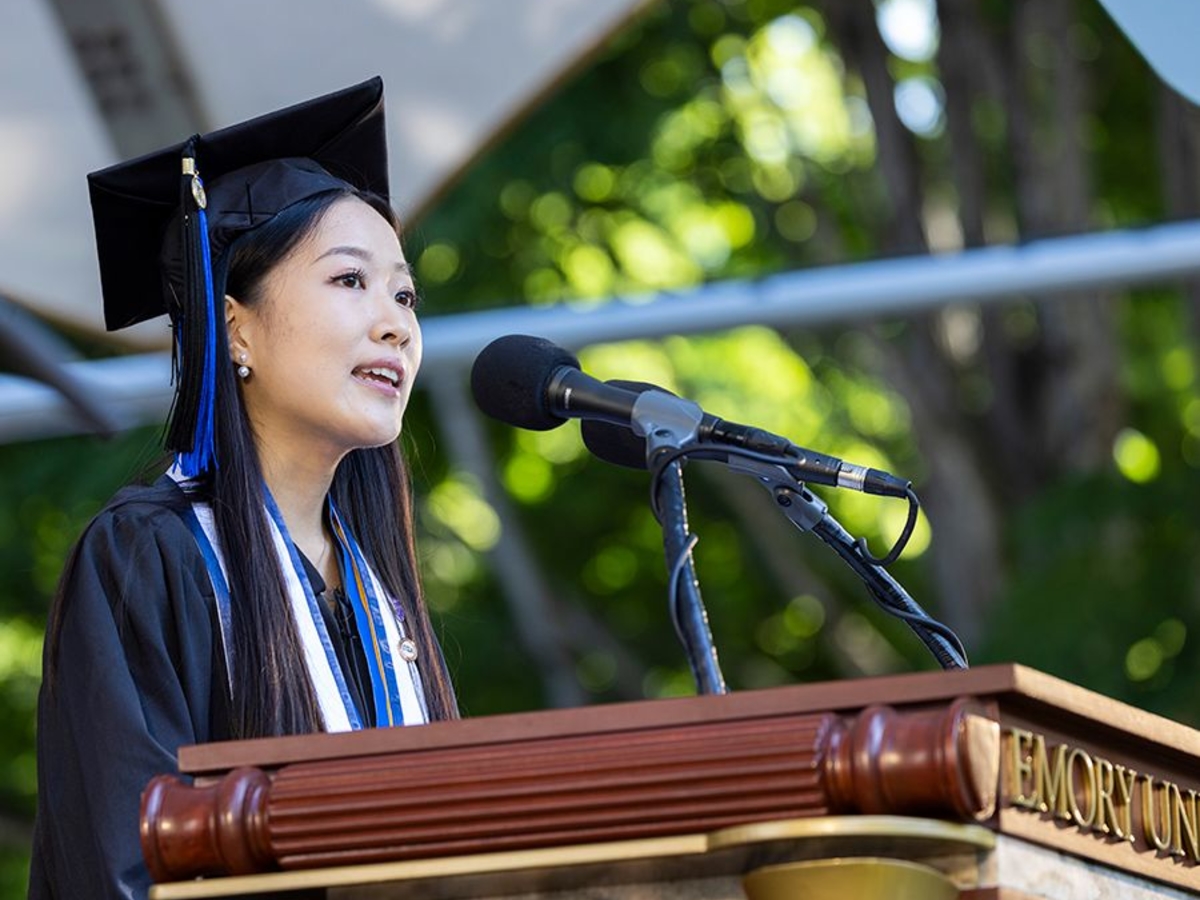 Snapshots from Emory's 177th Commencement Ceremony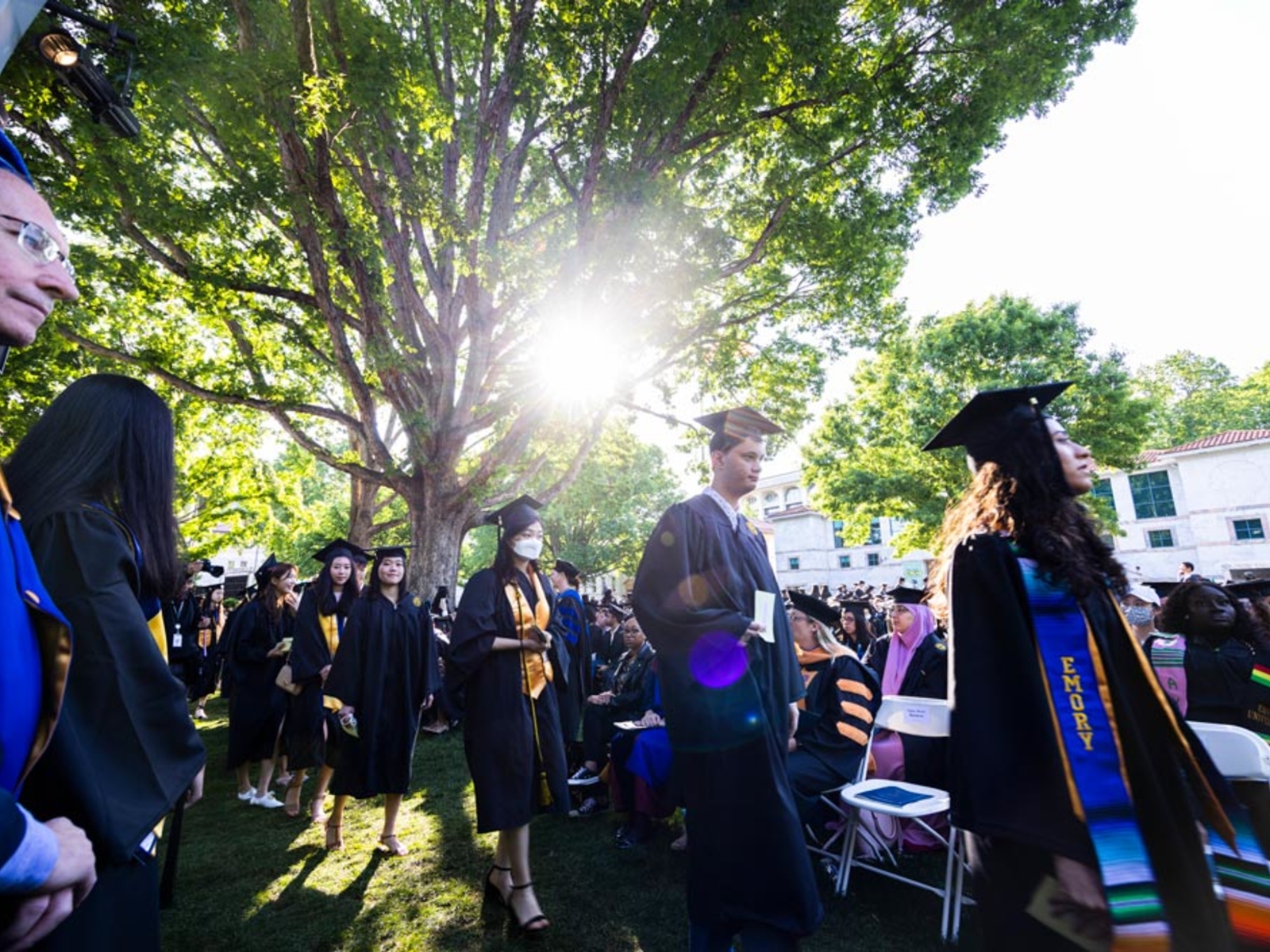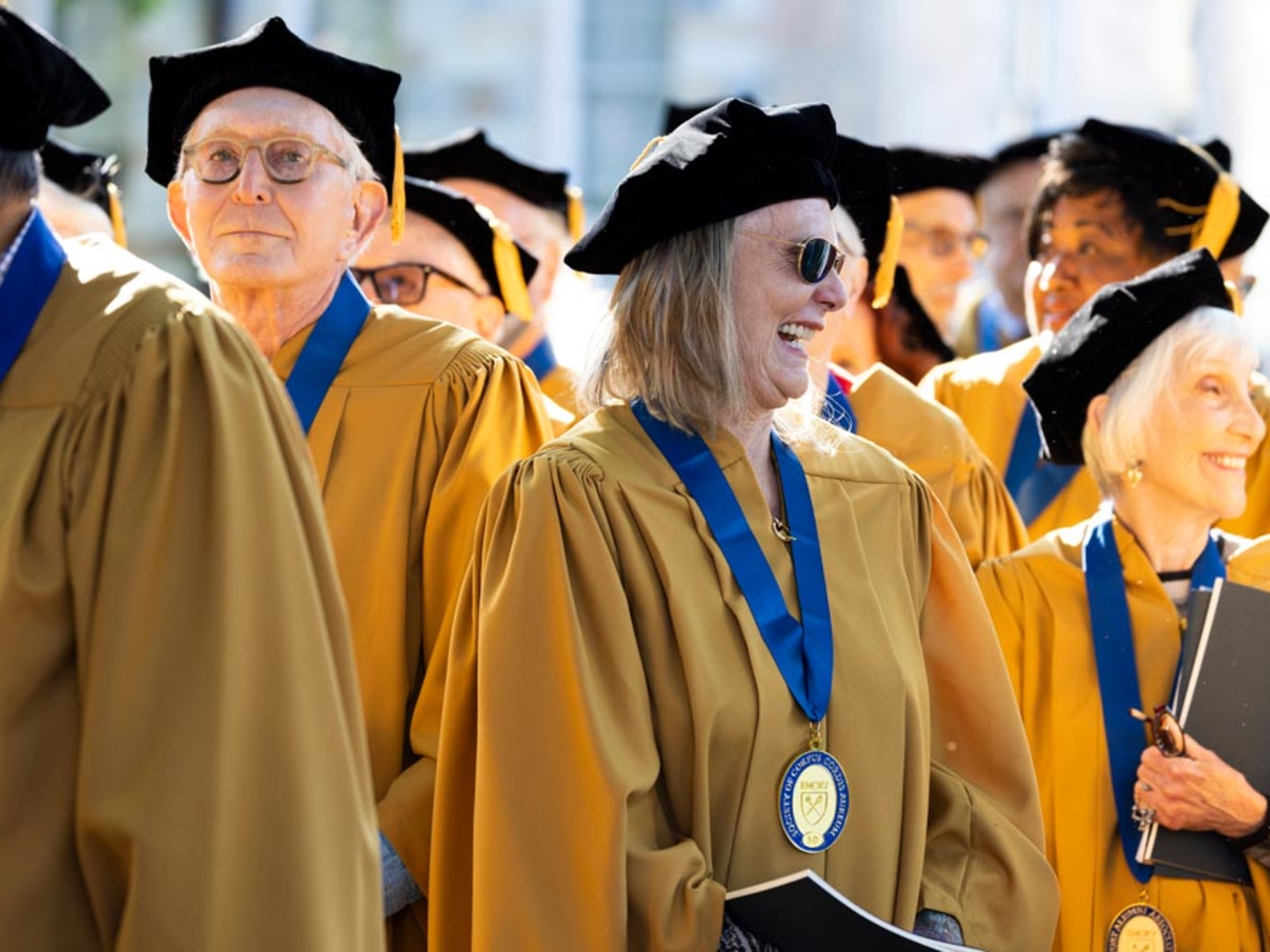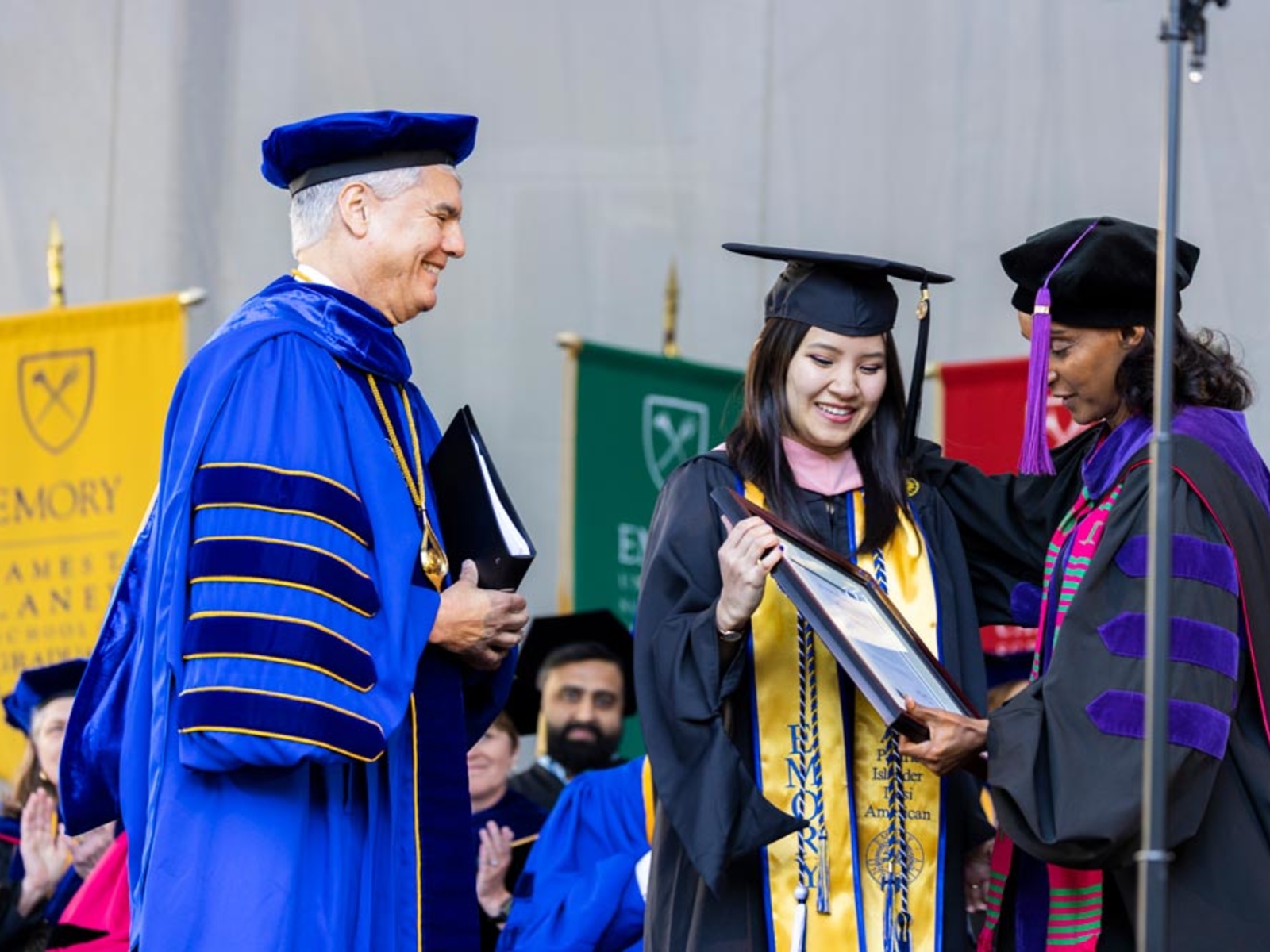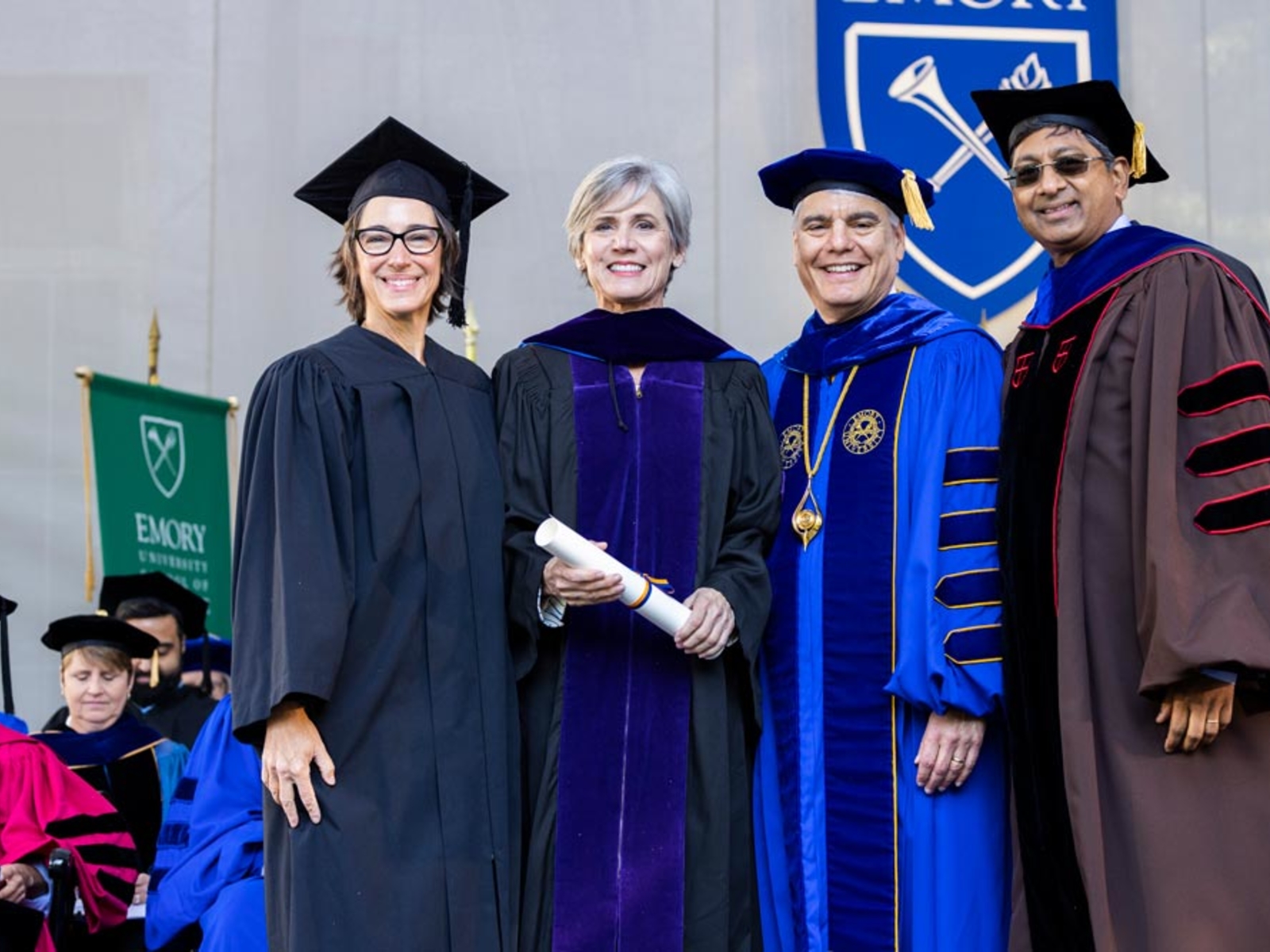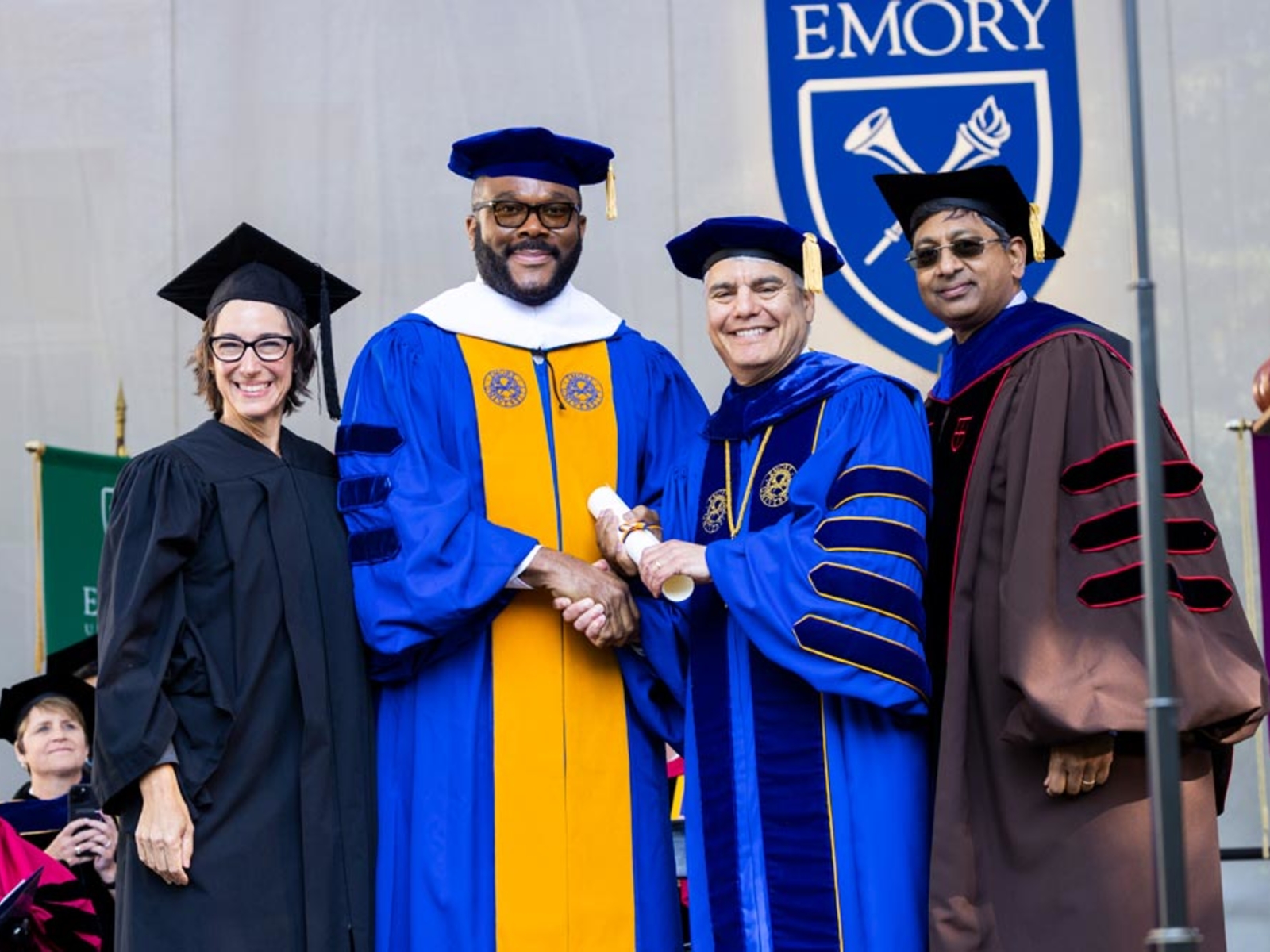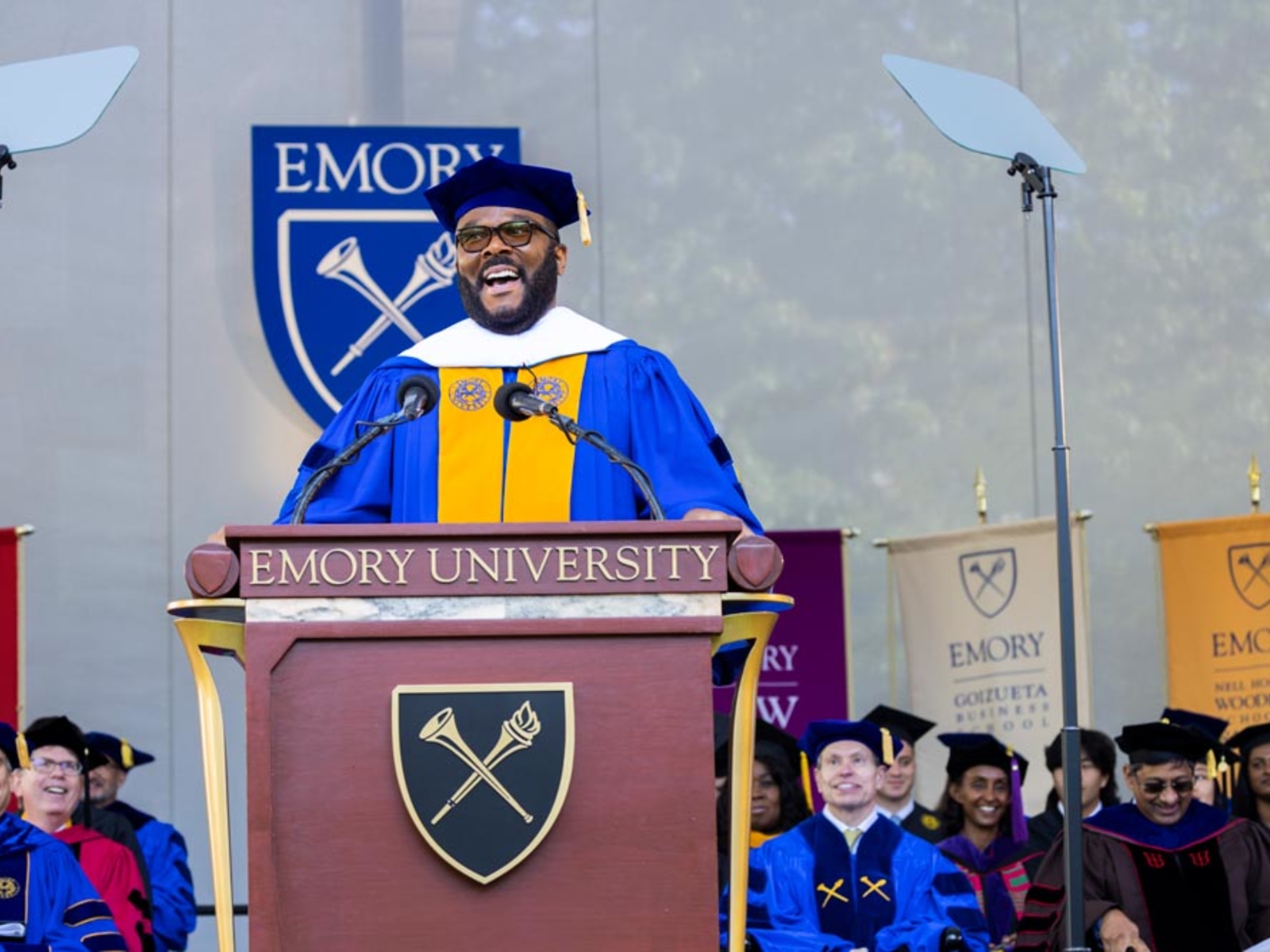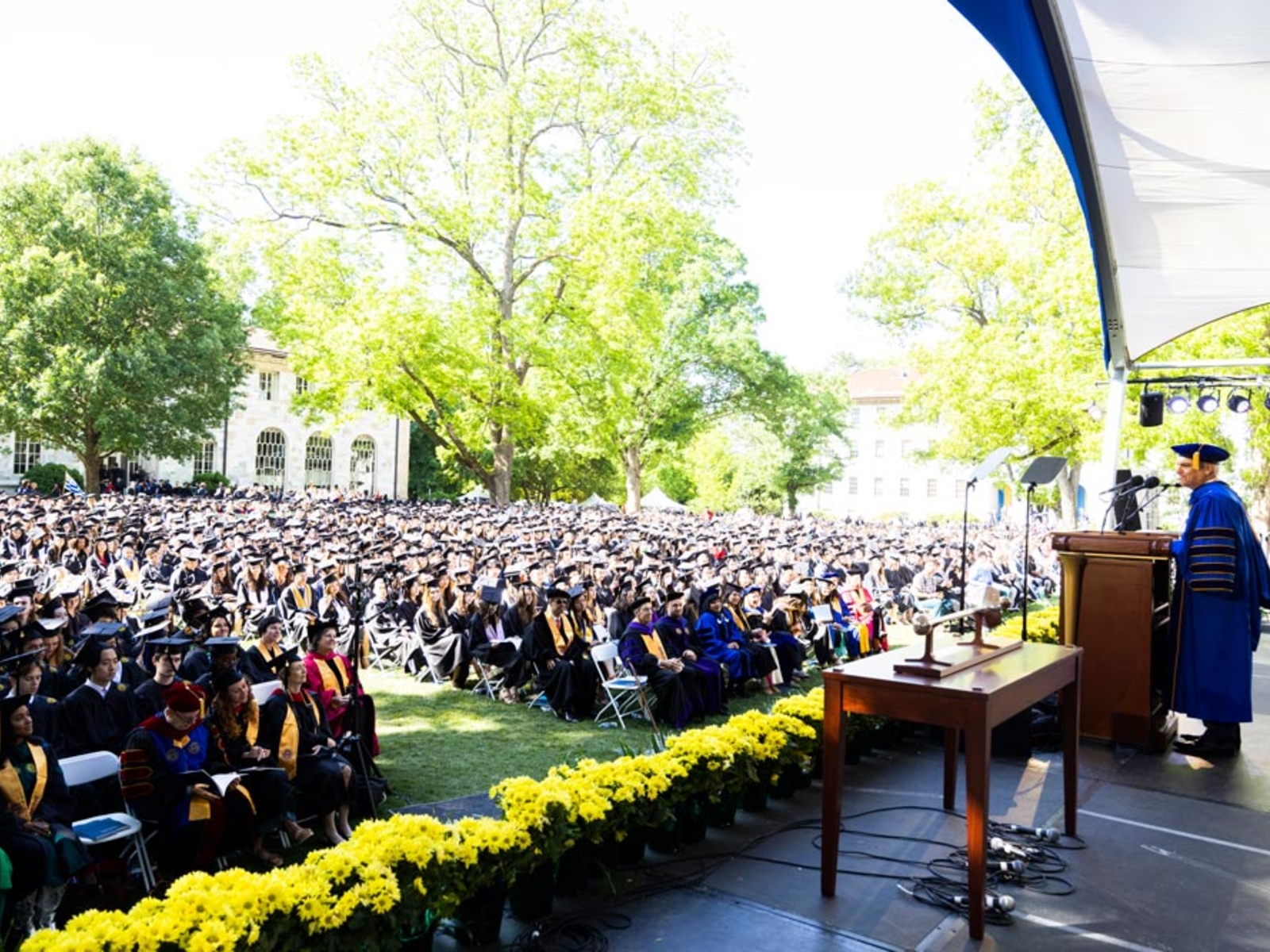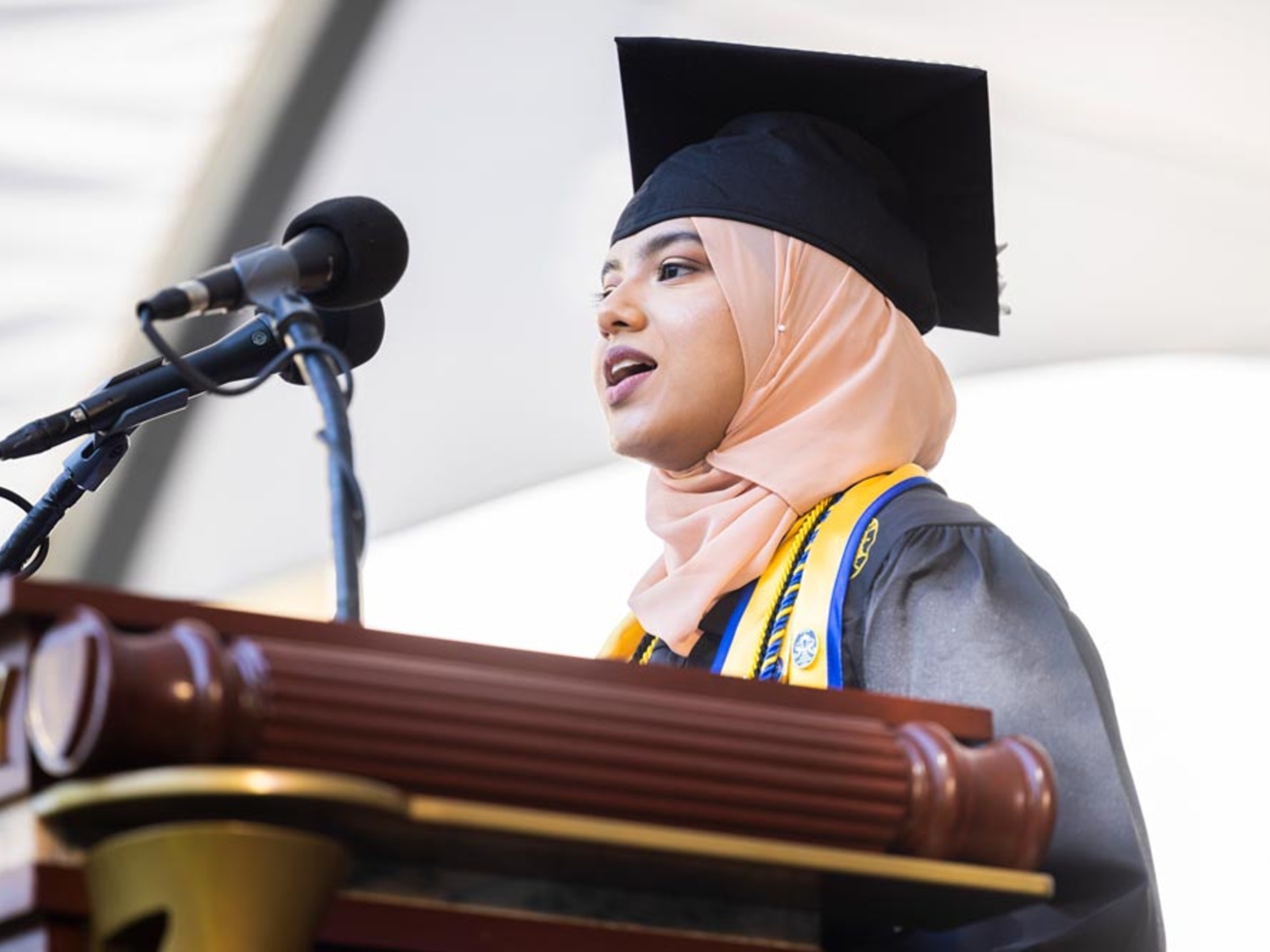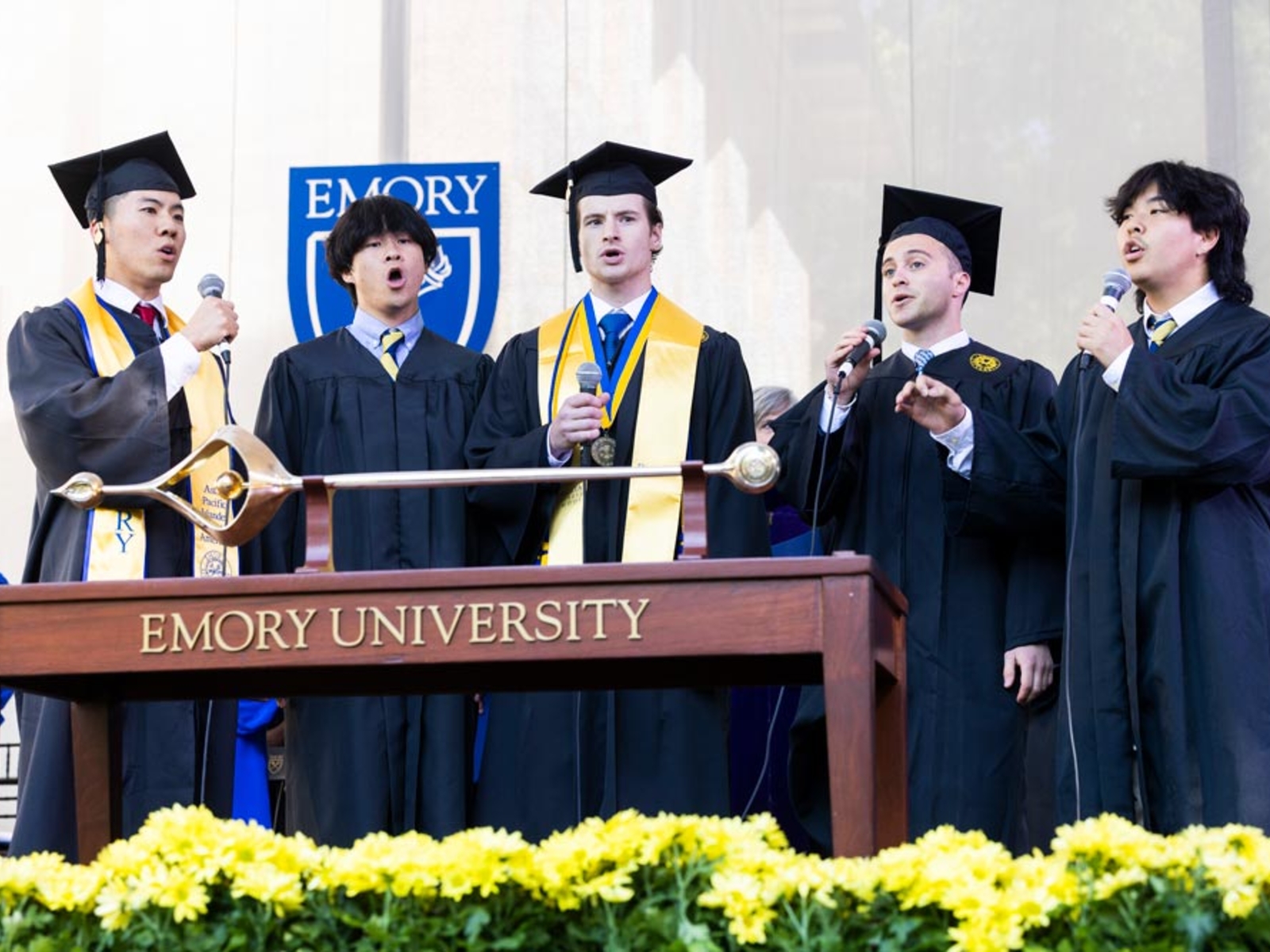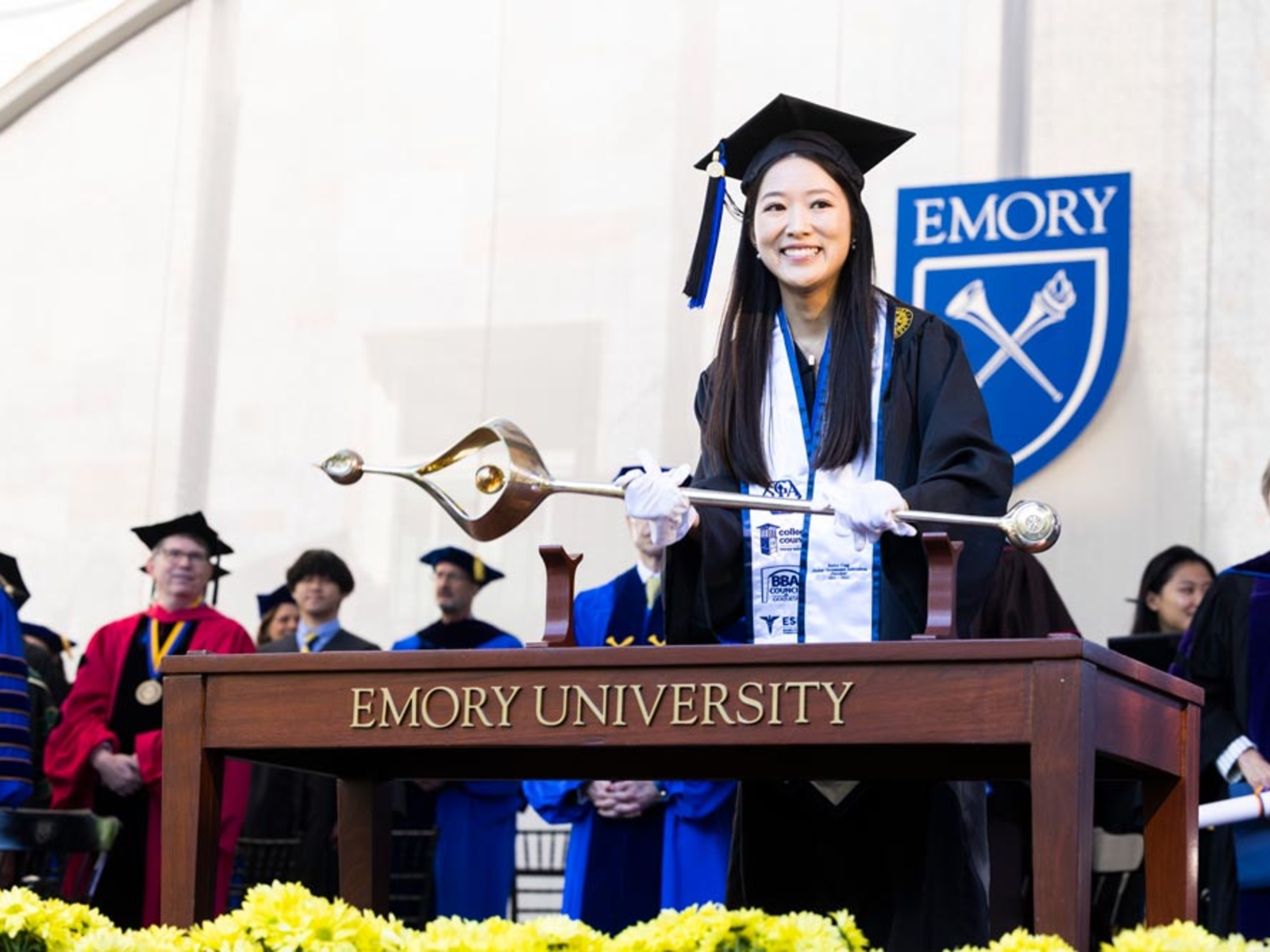 Five life lessons from past Emory keynote speakers
Emory welcomed entertainment visionary Tyler Perry to deliver the university's 2022 Commencement address. Now, we take a look back at other insightful individuals and the wisdom they've imparted to graduating classes over the past five years.
Learn more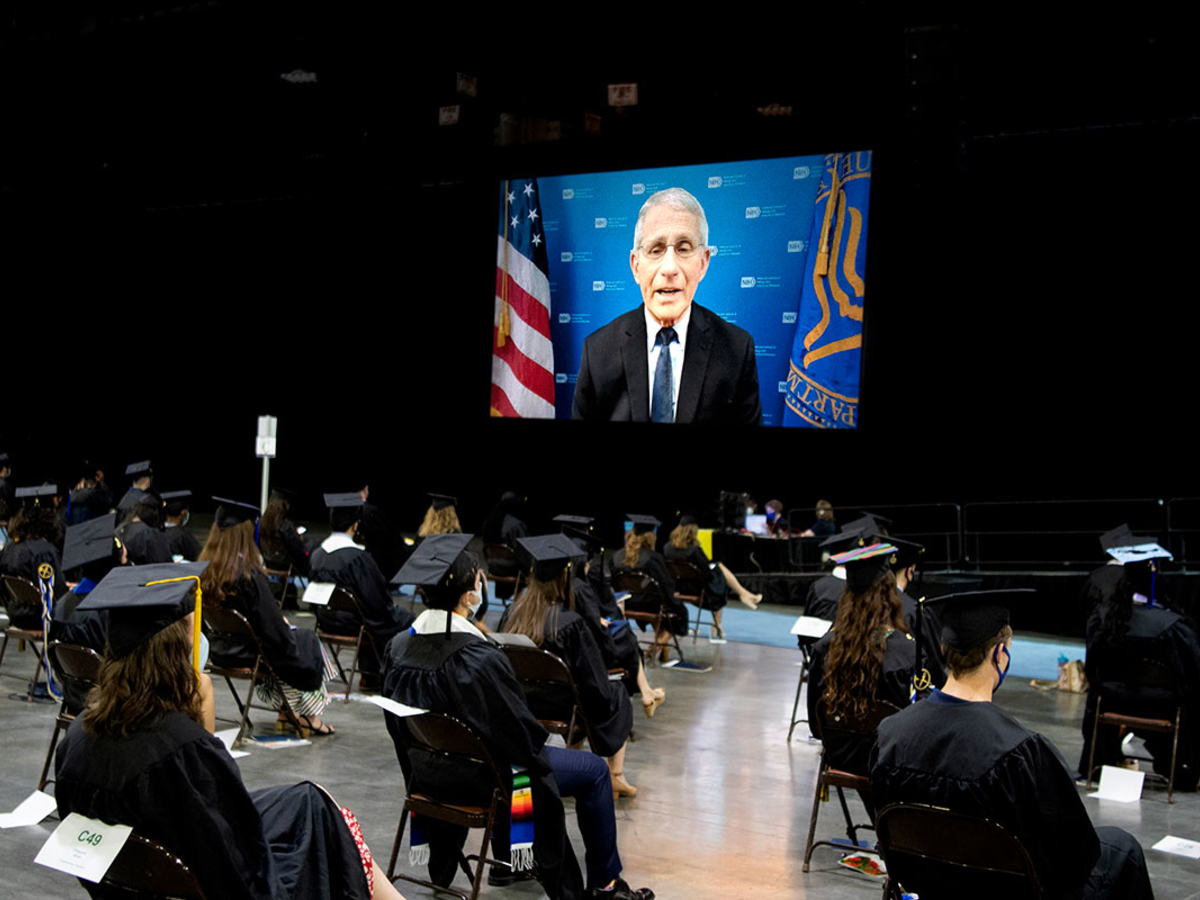 Walk your own path
Listen to a stirring excerpt from cinematic legend Tyler Perry's 2022 Emory Commencement address.