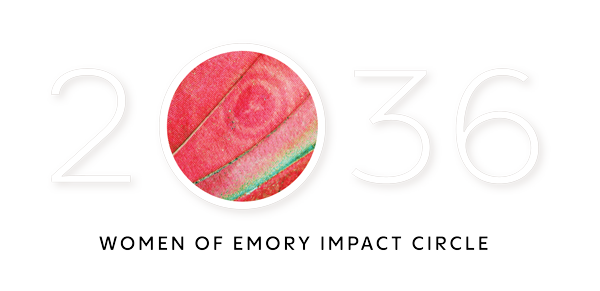 The Women of Emory Impact Circle (WE) advances the causes of women and girls through the power of collective philanthropic giving. With your help, projects initiated by Emory staff, faculty, and students will transform the lives of women and girls at Emory and beyond. Funding these breakthrough initiatives relies on the generosity of donors at all levels. Every gift matters as WE works together to pave new paths.
WE made its first grants in spring 2022 and is actively seeking additional leadership donors to further its impact. Contact Caryn R. Karo at 470.453.8282 or caryn.karo@emory.edu to learn about making a gift of $25,000 or more.
"This is about improving the lives and experiences of women and girls through work happening at Emory. But it's also about collaborating with other women to make that happen. It is such an empowering experience to bring all these women together to make decisions that will change lives."
Oxford student organization receives Women of Emory Impact Circle grant
The Women of Emory Impact Circle granted $5,000 to Oxford's Black Girl Processing Space for future programming and growth.
Read more