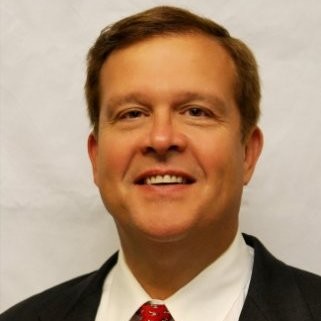 Emory Alum teams up with Atlanta nonprofit to help Ukraine.
Emory Cares is celebrating 20 years and all the individuals within the Emory community who have made a difference through their volunteer efforts. In celebration of service to humanity, we are proud to feature Emory Morsberger 77C.
Morsberger, a self-proclaimed history buff and avid traveler, was so moved by the Ukrainian people's resilience that he founded HelpingUkraine.US, a humanitarian relief organization that raises money for crucial items such as blankets, stoves, and generators. He also works with partners who make in-kind donations of medical supplies and other goods.
The real estate developer was angered by Russia's 2014 invasion of Crimea, a Ukrainian territory, and frustrated when no other country stepped in to stop it. "When Russia invaded Ukraine again last year, I was determined to do more than just write a check," Morsberger said.
His involvement with the Gwinnett Rotary Club provided him that opportunity. Rotary, a service organization with chapters throughout the world, had begun mobilizing to help the people of Ukraine. At the same time, a local nonprofit Morsberger had also volunteered with, Friends of Disabled Adults and Children (FODAC), requested his assistance. "The head of FODAC asked me to accompany a shipment of donated medical equipment to Ukraine," he said. "I packed $20,000 worth of surgical drills in my luggage, flew to Romania, and made sure the drills were delivered by truck to a Rotary warehouse in Ukraine." From there, local Rotary members distributed the drills to hospitals.
Morsberger intends to keep raising funds as long as they are needed. "It's a team effort," he said. "I raise the money, work with the people in Ukraine to determine where to spend it, and FODAC buys and ships the supplies—then I go there to make sure everything is distributed."
To date, "We've sent more than $4 million in supplies and equipment, and that includes 60 generators that power 3 regional hospitals and 14 neighborhood well systems," Morsberger said. "As the Russians are pushed out, we come in behind to support the villages."
Morsberger has made two trips to Ukraine since the war began. "I've seen people of all ages in Ukraine helping, and I want to encourage Emory alumni to get involved and volunteer for causes they care about, too." He cites President Jimmy Carter as an example. "Emory people should stay active until they are 98 years old—like he has."
Have you identified a need in your community? When you register your project with Emory Cares, you allow others to work with you to build thriving, resilient, and caring communities.