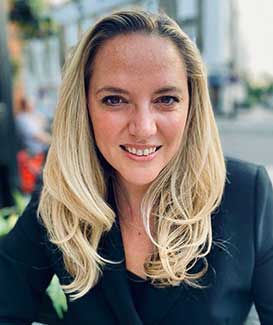 Director of Research and Impact | Utopia | London, United Kingdom
Adrienne Milner is a policy expert in race-ethnic, sexual, and other types of inequity. As director of research and impact at Utopia, Milner uses empirical evidence and quantitative methodology to drive and measure positive cultural and organizational change, helping clients such as Google, Coca-Cola Europacific Partners, and Kellogg's become more inclusive, healthy, and entrepreneurial workplaces. 
Before transitioning to corporate work, Milner taught at several universities and wrote two books and more than 40 peer-reviewed publications on equity, diversity, and inclusion issues and policy. Believing that academic institutions are powerful places, Milner is an honorary senior lecturer at Brunel University London and credits Emory, including courses in sociology and women's studies, with inspiring them to become a professor.
"Emory played a fundamental role in my professional trajectory. I've very quickly learned through my career that opinion without measurement is inconsequential. Emory gave me both the theoretical knowledge and methodological insight to be able to evolve that skillset. Not only did my professors inspire me to want to research and teach about combatting injustices related to race-ethnicity, gender, sexuality, and disability, I was in awe of my classmates' contributions during class discussion. Together they made me want to be smarter, more well read, and ultimately, pursue graduate study where I could continue to learn and work toward social justice."