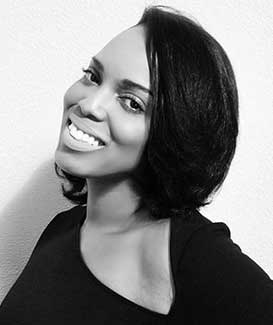 Co-Founder and CEO | Coyfish | Dallas, TX
Calbeth Alaribe came to Rollins School of Public Health hoping to learn how to play a vital role in global health. The knowledge and experiences she gained have taken her career and purpose to greater heights.
Since graduating, Alaribe has focused on advancing health equity and diversifying the health care workforce. She co-founded the Nigeria chapter of Women in Global Health, an organization dedicated to achieving equality in global health leadership. Alaribe has published papers on health inequity for people of color, and her efforts to diversify the physician assistant profession have been highlighted by Yahoo! Finance. Inspired by winning Hacking Racism in Healthcare, Massachusetts Institute of Technology's inaugural hackathon competition, she co-founded a health care startup company, Coyfish. 
"Emory allowed me to expand my knowledge base. I took courses in public health, law, business, and management. I realized that my passion was not just in medicine, but also business and entrepreneurship."