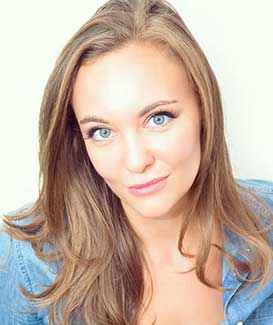 Diplomat, Foreign Service | Department of State | Dubai, United Arab Emirates
After graduating from Emory with a bachelor's degree in international studies in 2009, LaCroix entered the Department of State's Foreign Service as a US diplomat. She cut her teeth during the Arab Spring pro-democracy protests as a diplomatic courier, transporting classified material around the world. LaCroix traveled to more than 150 countries during her first four tours, protecting the United States' most sensitive items and negotiating their safe passage across foreign borders, often in high-stress and high-threat environments.
In 2018, LaCroix transitioned to political officer and was stationed in the US Embassy in New Delhi, where she served as staff aide to the ambassador to India. Currently, she serves in the Political Section of the US Consulate in Dubai, working on humanitarian, labor, trafficking, and women's issues. In addition to her Emory degree, she has a master's degree from the University of Cambridge in the United Kingdom.
"I credit my Emory experience with exposing me to a broad range of people and perspectives. At Emory, I cultivated the analytical and interpersonal skills that have served me throughout my professional life."