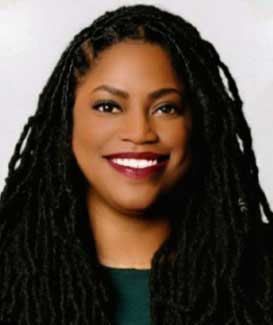 Founder and President | EPIQ Consulting, Inc. | Madison, AL
Darah Okeke is a workplace equity advocate, lawyer, negotiation strategist, professor, and startup founder. After Emory, she graduated cum laude from the University of Maryland School of Law. For 15 years, she has practiced employment law with a special focus on equal employment opportunity, pay equity, and workplace justice. Okeke has led prominent tech companies, including Uber, Twitter, and Etsy, through the development and implementation of progressive policies, programs, and initiatives that drive fairness and belonging for underrepresented employees. 
As the founder and president of EPIQ Consulting, Inc., Okeke now leads an Atlanta-based, Black-owned, and woman-owned enterprise. EPIQ provides diversity, equity, and inclusion consulting for global businesses, as well as employment negotiation and compensation navigation services for individuals. She is also a clinical assistant professor at the University of Georgia Graduate School.
"I honed my passions for writing, advocacy, and social justice at Emory. There, I learned that hard work, dedication, and opportunity could lead to the career of my dreams."