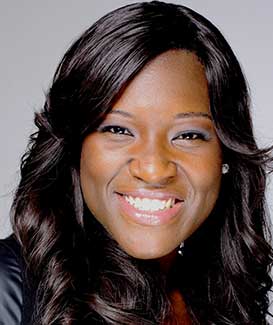 Senior Public Health Analyst | Consultant to Health and Human Services | Weems Design Studio | Arlington, VA
A change agent and strategic leader, Ericka Thomas demonstrates her passion for public health through her work with the Administration for Strategic Response and Preparedness (ASPR). She leads the nationwide monitoring and evaluation process for the Hospital Association COVID-19 Cooperative Agreement, with recipients across all states and territories. Thomas evaluates and writes the National Health Security Strategy for ASPR, which addresses ever-changing health security threats.
Thomas graduated from Emory with a master of public health in environmental and occupational health, and she has a bachelor of science in chemistry from Norfolk State University. Her doctor of public health in global health leadership studies centered on environmental justice. Specifically, Thomas focused on water pollution plaguing the Proctor Creek waterway in Fulton County, Georgia, which impacts low-income and communities of color. She hopes to leave the world better off than she found it.
"Emory played a vital role in my success because of the real-life mock environmental compliance trial assignment in one of my classes. That experience prepared me for the highly regulatory and litigious nature of compliance in industry. Along with outside counsel, I sat before the state environmental authority to represent the company on a compliance issue and obtained a favorable outcome. I attribute my success to the real-world preparation I gained through the Rollins School of Public Health at Emory."