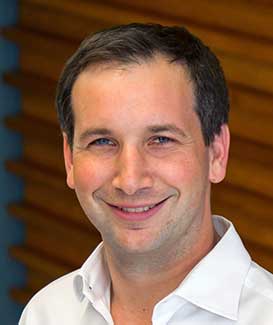 Managing Partner | Camber Creek | Bethesda, MD
Jake Fingert is a managing partner at Camber Creek, a venture capital firm focused on property technology with $700 million under management. Fingert helps lead the investment team and manages the firm. His board service includes Camber Creek portfolio companies including Notarize, Darwin Homes, Measurabl, Funnel, Bowery Valuations, WhyHotel, and Rabbet.
In 2015, Fingert was appointed by President Obama to serve as a senior policy adviser on the National Economic Council at the White House. Prior to joining the government, he was a principal at Boston Consulting Group, where he served on the management team in North America and Asia and focused on large-scale transformation efforts. After earning a bachelor's degree with high distinction from Emory, he went on to receive a master's degree in business administration with distinction from Harvard Business School.
"My Emory education, friendships, and network have had a profound impact on my career and personal life. My friends from Emory remain some of my closest friends to this day. When I went into venture capital, one of my first calls was to my first-year resident adviser, who is a great person and had been a successful venture capitalist. And I met my wife at Emory, so that is a big deal!"