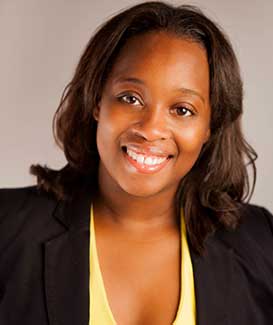 Senior Counsel | Fiserv | Atlanta, GA
Leanna Pierre is senior counsel at Fiserv, where she supports the bill and digital payment solutions team. Pierre has more than 10 years of experience as a transactional attorney in both the public and private sectors. She previously worked for the state of Georgia as a transportation attorney, leading the procurement and contracts department for several transportation and mobility authorities. After graduating from Emory, Pierre earned her law degree from Georgia State University College of Law and her master of science in health administration from J. Mack Robinson College of Business.
Pierre serves on the board of directors and chairs the advisory council for the Health Law Partnership (HeLP), a medical-legal partnership that provides free legal services to improve the physical, social, and economic environments in which many low-income children live, resulting in their improved health and quality of life.
"Emory taught me to embrace the possibilities. The campus life and academic curriculum was and remains so rich and full of avenues to explore. Emory pushed me out of my comfort zone—academically and personally—in ways that I never anticipated. You can only view the world through your lens of experience. Emory was a place that certainly broadened my lens, and for that I am forever grateful."