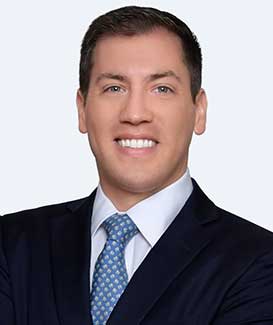 Director | Rialto Capital | Miami, FL
Michael Mashioff serves as director of asset management at Rialto Capital, where he focuses on reviewing and restructuring commercial mortgage-backed security loans. Mashioff previously played a key role in raising capital and served on the real estate debt and equity investment teams. Prior to joining Rialto, he worked at Psagot Investment House in Israel.
While at Emory, Mashioff co-wrote "Salvage Value in Real Property Valuation" with Goizueta Business School Professor Roy Black and others, which was published in the spring 2010 Real Estate Law Journal. Mashioff has been awarded the Public Leadership Credential from the Harvard Kennedy School of Government and is currently pursuing a master of liberal arts in government and a certificate in international relations at Harvard University.
"As a real estate professional, I regularly use the skillsets I obtained as a law and business school student. The hard skills developed in the classroom, presentation skills developed through case competitions, and soft skills developed through working with peers are all tools I utilize regularly.  However, most critical to my success are the networks and relationships that I developed at Emory among students, professors, and alumni. Having lived in four different cities since graduating, I have maintained close ties with Emory through local alumni networks and the alumni association interview program, helping me to continue to expand my Emory network."