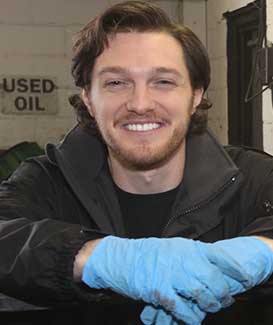 Founder/Co-Founder | Scotty's Recycling/Veriflux | Chappaqua, NY
Scott Bernard founded his first company, Scotty's Recycling, in the waste-to-energy space. Here, he designed and built facilities to efficiently process waste fats, oils, and greases. Bernard developed and refined proprietary processes that allowed him to grow his business internationally. His work has led to hundreds of millions of gallons of waste oils being recycled—diverted from landfills to be used in the production of low carbon renewable fuels.
Bernard also co-founded Veriflux, a clean-tech software company focused on bringing traceability, transparency, and efficiency to waste-to-energy supply chains. Veriflux was awarded an Environmental Protection Agency small business innovation contract and recently was selected by New York City for use in a groundbreaking waste-to-energy pilot program. For Bernard, combining business success with the ability to create a cleaner and healthier planet for future generations is rewarding.
"Attending Emory helped shape me into the person I am today. My Emory experience set me up with the knowledge and tools needed to create my own businesses. Emory also introduced me to my best friend and business partner, without whom I would not be where I am today."