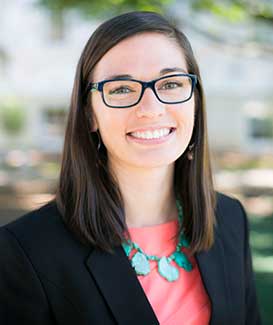 Interim Director, Office of Sustainability Initiatives | Emory University | Atlanta, GA
Taylor Spicer joined Emory's Office of Sustainability Initiatives (OSI) as an intern in 2013 while completing a master's degree in development practice, and she is currently the interim director. For nine years, she has worked directly with students, faculty, staff, vendors, and community members to deepen their understanding of sustainability and to support them in decision-making that prioritizes sustainability practices and community building.
Spicer's interests are wide-ranging. She has researched land rights in Rwanda, social movements in northeast Brazil, effects of gender norms on climate adaptation for farmers in Kenya and Ghana, and intimate partner violence prevention in Vietnam. Locally, Spicer serves on the Wylde Center board, was in the LEAD Atlanta 2022 cohort, served on the Generation Green Board of the Georgia Conservancy, and was a member of the AmeriCorps VISTA program at the Georgia Center for Nonprofits. Globally, she is an advisory board member for the Youth Sustainable Development Network, a youth-led organization focused on youth empowerment and education on the United Nations Sustainable Development Goals.
"Through my on-campus internship with OSI, I met the most supportive, visionary, and motivating supervisor and teammates. As a student intern, I was entrusted to learn alongside OSI staff and then use my own training, experiences, and skills to lead collaborative engagement work. This leadership style and work culture have positively shaped how I seek to manage our team by creating an inclusive, accessible, transparent, and supportive work environment. I believe this contributes to our team's ability to attract and retain phenomenal student interns, as well as to build strong and fruitful partnerships with campus and health care individuals and departments, community groups, and other higher education colleagues."