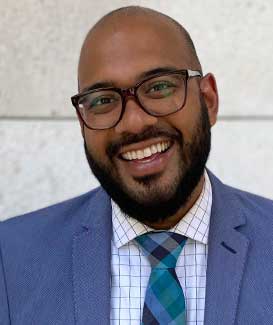 Director of Labor Relations | The Walt Disney Company | New York, NY
Tony Thomas is a passionate strategic partner who helps c-suite executives tackle complicated problems with creative solutions. After graduating from Emory with a degree in psychology and linguistics, Thomas received a scholarship to attend Stetson University College of Law. He was chief justice of Stetson's Moot Court Board and a member of the Stetson Law Review editorial board.
Thomas is a three-time general counsel, having served as chief legal officer for Georgia Gwinnett College, Valdosta State University, and The City University of New York-Brooklyn College. At the time, he was the youngest general counsel of any public university in Georgia. Thomas recently transitioned to advising The Walt Disney Company on complex matters involving labor, entertainment, and employment law. As director of labor relations for the Disney Theatrical Group, Thomas also has the privilege of serving as a Tony Awards Nominator.
"Early on in my first year at Emory, I realized that I was surrounded by brilliant and amazingly talented classmates. My peers really helped motivate me in trying to achieve the best, to go further, and to aspire for greatness. The friends and connections I made at Emory and continue to make as an active member of Emory Alumni Association have had a significant impact on me as an individual as well as on my career projection."