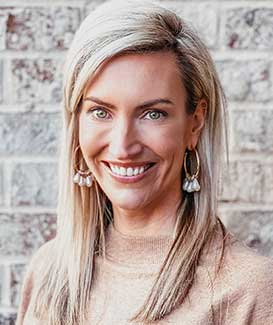 Co-Founder and Managing Director | Switch Consulting Group | Atlanta, GA
Tyler Ewing has built a successful career in mergers and acquisition change management consulting, helping organizations navigate change with an approach that incorporates business strategy, leader engagement, empathy, and cultural understanding. As a co-founder of Switch Consulting Group, she has more than 16 years of experience in change management, assisting companies in realigning their organizational structure and communication strategy with their rapidly evolving strategic, regulatory, and operating environments. She has private equity, public company, strategic acquisition, and restructuring experience across a diverse industry base.
Ewing has a special relationship with one Emory graduate in particular—her older sister, who was a senior when Ewing was a first-year student. As a new Emory student, she sometimes lacked confidence that she could succeed at the level she was accustomed to in high school. Her sister's support and encouragement were pivotal to her Emory experience.
"I'm very grateful for my professors, who took the time to challenge me and encourage me to think big. Emory provided me with the tools, resources, and education to analyze each scenario in my life from multiple angles, then figure out how I can tackle each problem I face. I also learned a lot about teaming and collaboration. Those lessons have been transformative for me and have played a large part in my successes over the years."