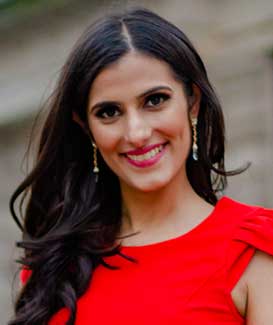 Co-Founder and Co-CEO | Nomad Lane | Miami, FL
Vanessa Jeswani is a brand builder and world traveler who was born and raised in the Philippines. Her parents, who were immigrants themselves, showed her that risk taking and perseverance pays off. Jeswani flew around the world to attend Emory, despite never having visited Georgia. At Emory, her passion for brand building developed, and she co-founded the Goizueta Undergraduate Marketing Club. Upon graduation, she moved to New York City, where she spent a decade creating digital marketing programs for Fortune 100 companies.
Yearning to run a company on her own terms, Jeswani founded Nomad Lane, a brand of elevated and intuitive travel bags and accessories. She started the company with her husband after visiting more than 40 countries. Their first product, the Bento Bag, launched on Indiegogo and raised more than $2 million, placing it in the top 0.06 percent of all crowdfunding campaigns.
"Emory was my stepping stone into the world of marketing and provided me with my first job at a competitive advertising rotational program at Ogilvy. As an international student, Emory also provided me with the tools I needed to be successful in the real world."