Emory Alumni Association
The Emory Alumni Association prepares students for a lifelong journey of transformation, learning, contribution, and service. The benefits to students include alumni connections, career preparedness, and mentorship.
Alumni Admission Network
Emory alumni shape the future of the university, and they are more than 150,000 strong worldwide. As an alum, have you considered how you can cultivate a legacy that is meaningful to you as well as the Emory community?
By volunteering with our Alumni Admission Network, you'll have the opportunity to engage with prospective and new students from all walks of life who hope to follow in your footsteps and attend Emory. Your participation will support the university in creating a more meaningful student journey from application to graduation.
Learn more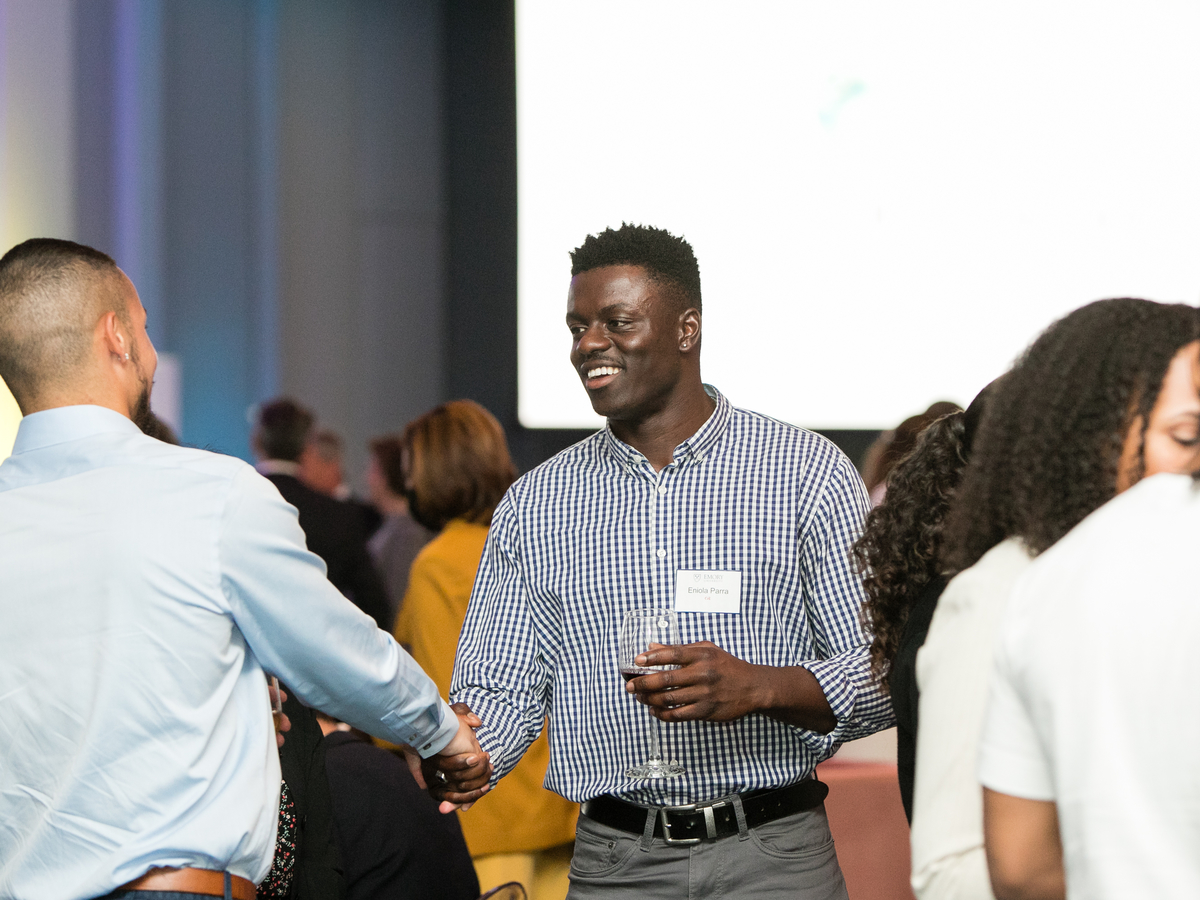 Student Alumni Association
The Student Alumni Association works to foster community at Emory by connecting students and alumni through initiatives and programs.
Learn more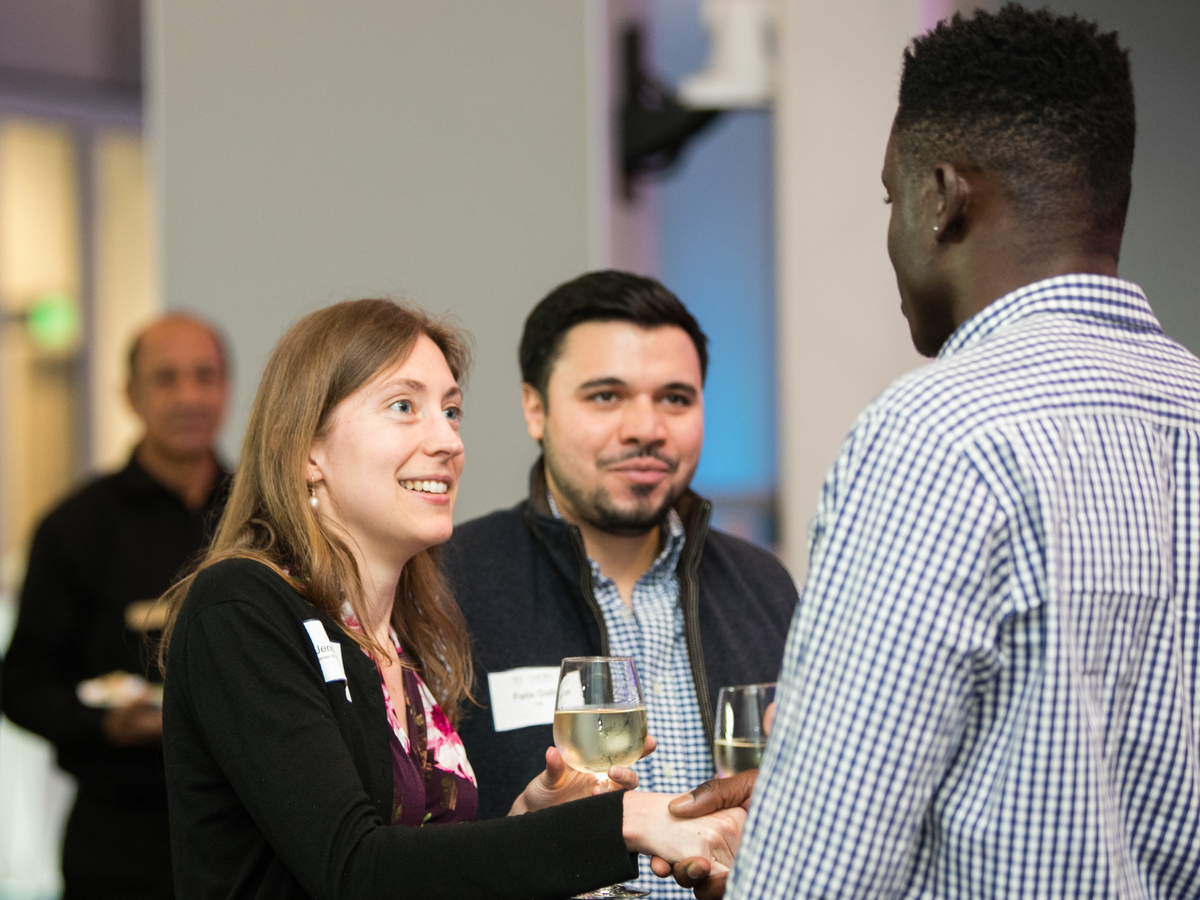 More than a meal
Open a table for Emory stories, advice, and true connection when you host a Dinner with 12 Strangers. We'll supply the guests—students excited to meet you and each other. Hosting is easy with optional conversation starters, an FAQ, and more.
Register
Emory Connects
Join Emory Connects, Emory's exclusive online networking platform where you can raise your hand to support Emory students and other alumni with career guidance and mentoring.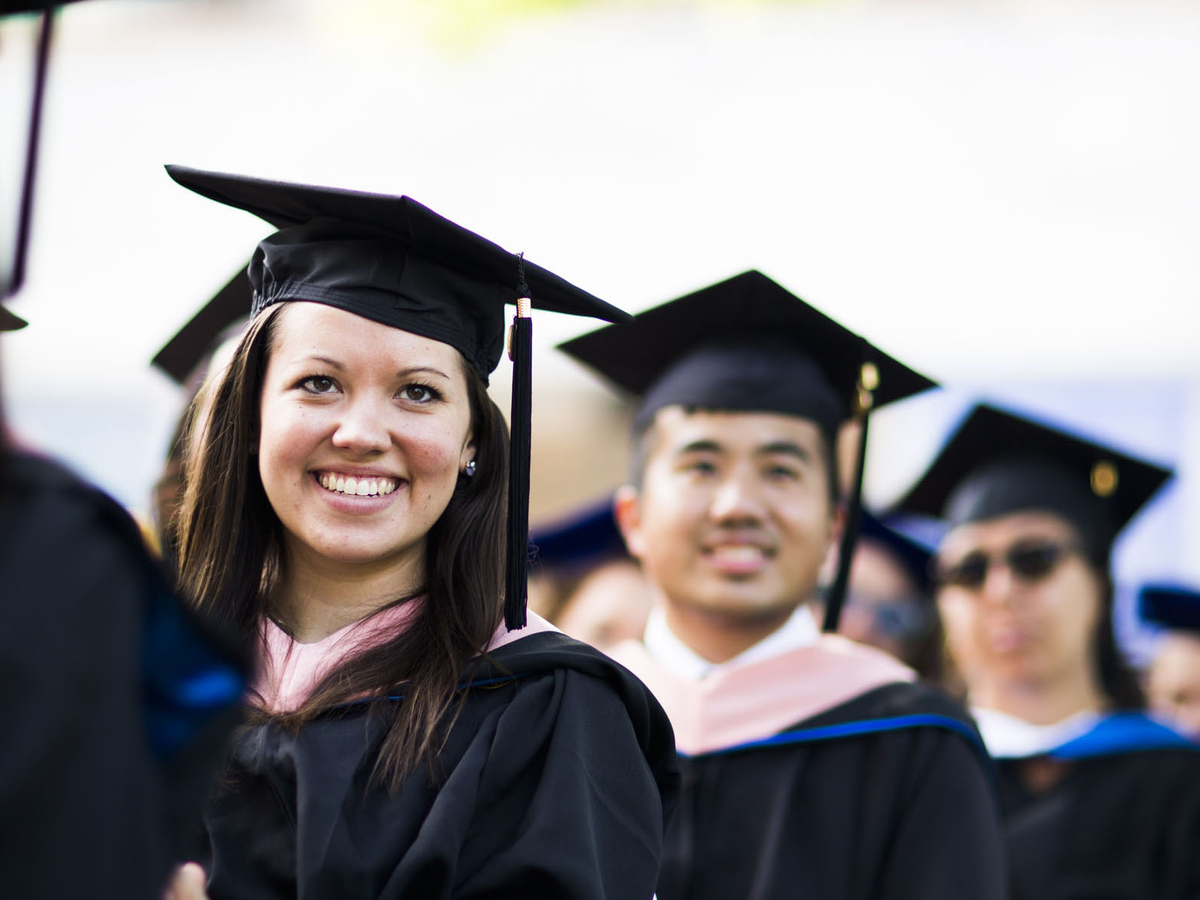 Every year, the Emory Alumni Association and the Student Alumni Association recognize the success of outstanding students and identify emerging alumni leaders from the current senior class.